PROJECT JADE 164′ AND AKIRA. 186 ' Heesen Yachts USA
2 x MTU 16V 4000 M65L (IMO Tier III)
2 x MTU 16V 4000 M65L (IMO Tier III)
SHORTEN YOUR DELIVERY TIME
All the benefits of a custom yacht, combined with the invaluable advantage of short delivery times. Heesen offers clients the unique opportunity to acquire yachts that are already under construction, but still offer plenty of opportunities for customisation.Jade is a true siren of the seas. Her interior, imagined by Cristiano Gatto, is a lagoon of creativity. Cool and elegant in its choice of colours, it mixes materials and textured finishes to reflect natural light. Inviting and warm with chic undertones, the lively canvas is a creative starting point, ready to receive an owner's personalised touch.
Jade is the third sister in this impressive class. The sun deck is Laupman's favourite place on board. Its elevated aft deck holds a large whirlpool with sunpads, which is accessed via three steps up. It's this subtle
design feature that allows for a full height multi-purpose tender garage-cum-luxury beach club on the lower deck, with plenty of head room. Another key exterior feature is the downward pointing bow. This provides a good line of sight to the water from the bridge, and helps to accentuate Jade's long, sleek profile.
"The whole superstructure is slightly curved giving her a more elegant aft end, while the use of wrap around glass and loose exterior furniture mean deck spaces have generous seating, but remain airy, light and well detailed," explains Laupman.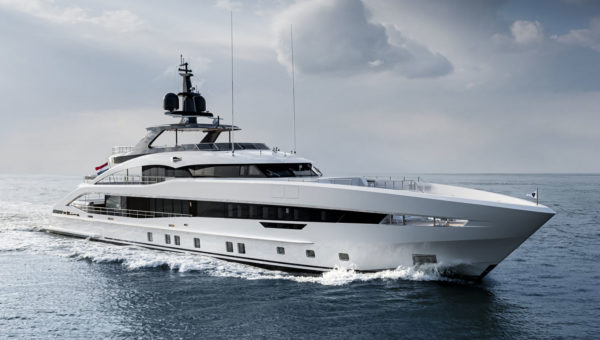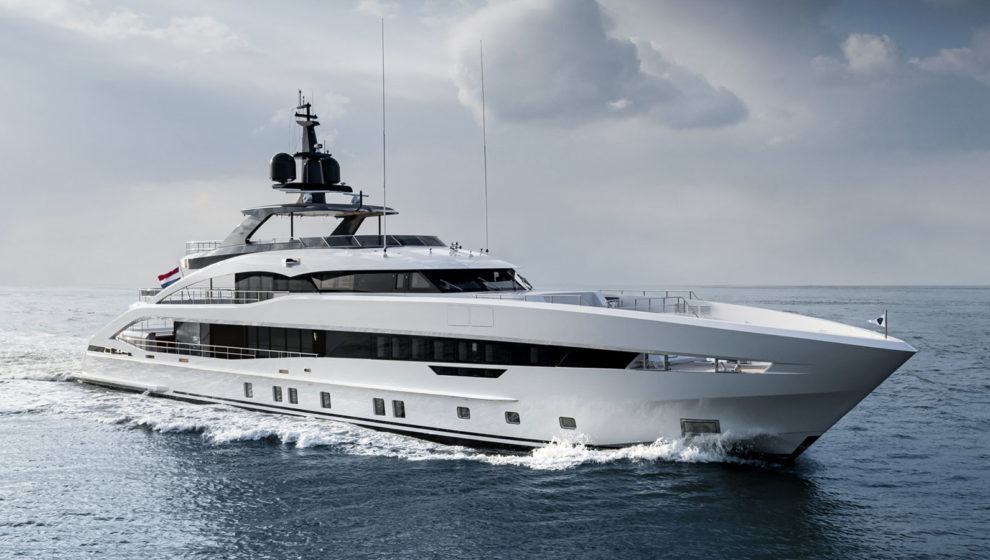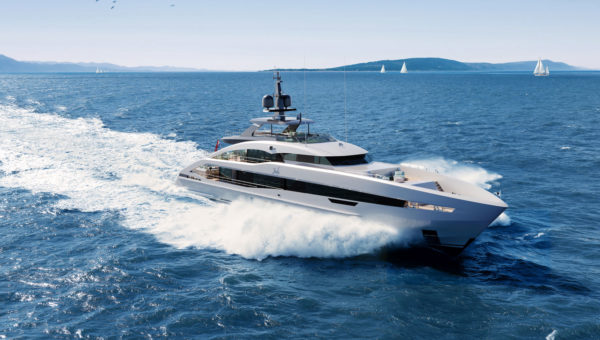 SPECIFICATIONS
GENERAL
Hull type: Semi-displacement
Exterior design: Omega Architects
Interior design: Cristiano Gatto Design Team
Hull: Aluminium
DIMENSIONS
Length over all: 49.98 metres / 164 feet
Beam over all: 9 metres / 29 feet 6 inches
Draft (half load): 2.15 metres / 7 feet
Tonnage: approx. 499 GT
ACCOMMODATIONS
Crew: 9
Guests: 12
Cabins: Full-beam owner's stateroom, two double guest suites and two twin guest suites
TECHNICAL DETAILS
Maximum speed (half load): 23 knots
Range: 3,100Nm at 11 knots
Fuel capacity: 54,000 litres / 14,265 US Gallons
Fresh water: 16,000 litres / 4,225 US Gallons
PROPULSION DETAILS
Main engines: 2 x MTU 16V 4000 M65L (IMO Tier III)
Maximum power: 2 x 2,560kW
Main generators: 2 x Zenoro, each 118kW, 50 Hertz
Bowthruster: ZF-Marine 90kW, electrically driven
Stabilisers: Naiad Dynamics, 2 fins, type 720, zero speed
1535 Southeast 17th Street, Fort Lauderdale, FL, USA

,

Florida, United States
			AD ID:40244